CryptoBLK was founded in 2017 by a team of passionate technology professionals. We set out vision to revolutionising the global markets with Blockchain and Cryptography. Our new mission is to empower companies to unleash their Web3 potential through blockchain technology and to create a trusted digital ecosystem.
CryptoBLK is currently headquartered in Hong Kong, with Taiwan, Singapore and Thailand offices. We pride ourselves in the delivery of DLT software solutions to major clients across the globe and locally, receiving recognition as R3's International Technology Partner, HSBC's Blockchain Delivery Partner, IBM Global Entrepreneur Member, and the Technology Partner for the Hong Kong Federation of Insurers.
Systems and solution design as well as implementation of new solutions to meet market/client needs.
Bring in innovative solutions to development process improvement.
Automate and streamline operations and processes.
Develop on cloud environments such as AWS and Azure.
Contribute to system architecture design.
Kubernetes, Terraform, Ansible, Docker, Prometheus, Hashicorp Vault, AWS, Azure, Kotlin, Spring Boot ReactJS, Angular, Python.
B.S. or M.S. in Computer Science, Engineering or equivalent;
Hands-on experience in Bash scripting and Python;
Hands-on experience with Docker;
Hands-on experience in Java and equivalent OOP languages;
1+ year professional experience with Continuous Integration and Delivery;
1+ year professional experience with Dependency Management (Maven, Gradle);
1+ year professional experience with Git Version Control;
Strong knowledge of IP networking, DNS, loading balancing and CDN's;
Experience with automation, e.g., Ansible Puppet;
Experience with container orchestration, e.g. Kubernetes, Docker Swarm;
Experience with Cloud Service Providers (CSP), including AWS and Azure;
Experience with Agile software development methodology;
Experience with continuous monitoring tools, e.g. Prometheus, Nagios, Splunk, Datadog;
Experience with Cabana, ElasticSearch;
Experience with Infrastructure as Code, e.g., Terraform, Chef is a plus.
Passionate about new technology, motivated and fast-learner.

Strong communication skills to both business and technical audiences.
CryptoBLK, with a young, vibrant and collaborative environment (with Seaview!), provides our employees with an immersive platform to learn the most innovative, ground-braking technologies. On top of that, we sincerely value the contribution and dedication from our people. We return the favour by having exciting social events every week as well as early release on Fridays. We also fully stock our office with snacks, food and beverages (including Nespresso capsules of course)!
CryptoBLKers are widely diverse and believe deeply in the power of "connected". We are united by a common DNA because we are the people who revolutionise the global FinTech market with Blockchain and Cryptography. We are all passionate about individual skillsets of every CryptoBLKer coming together to form a multi-dimensional presence. We are just getting started and welcome other intellectually curious and open-minded individuals to join our family.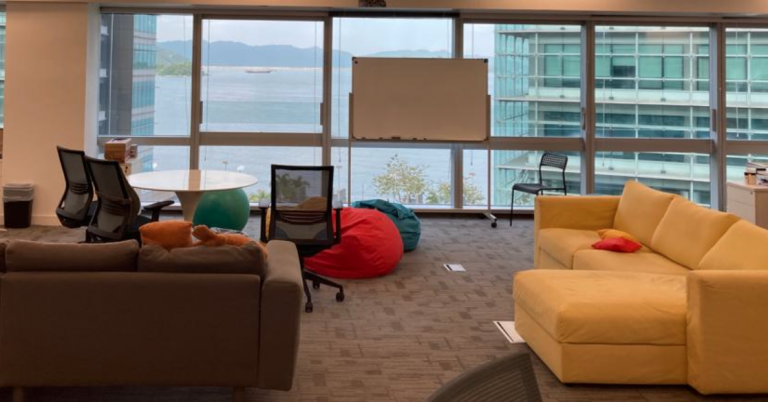 As an equal opportunities employer, we're dedicated to provide fringe benefits so as to fostering a family-friendly culture and work environment. 
Market Leading Remuneration Package
Birthday Leave
Discretionary Bonus
Employee Share Option Subscription Scheme (ESOSS)
Labour Insurance

National Health Insurance
Supportive Working Environment
Flexible Work Arrangements
Career Advancement Opportunity
Education Sponsorship
Health Check
Laboratory Test
Five-Day Week Schedule
Work From Home Policy
Company Activities
Happy Friday
Birthday Party
Interested candidates should send application with detailed resume, current and expected salary to HR department by email to jobs@cryptoblk.io. Only short-listed candidates will be notified. Personal data provided by applicants will be used for recruitment purposes only.